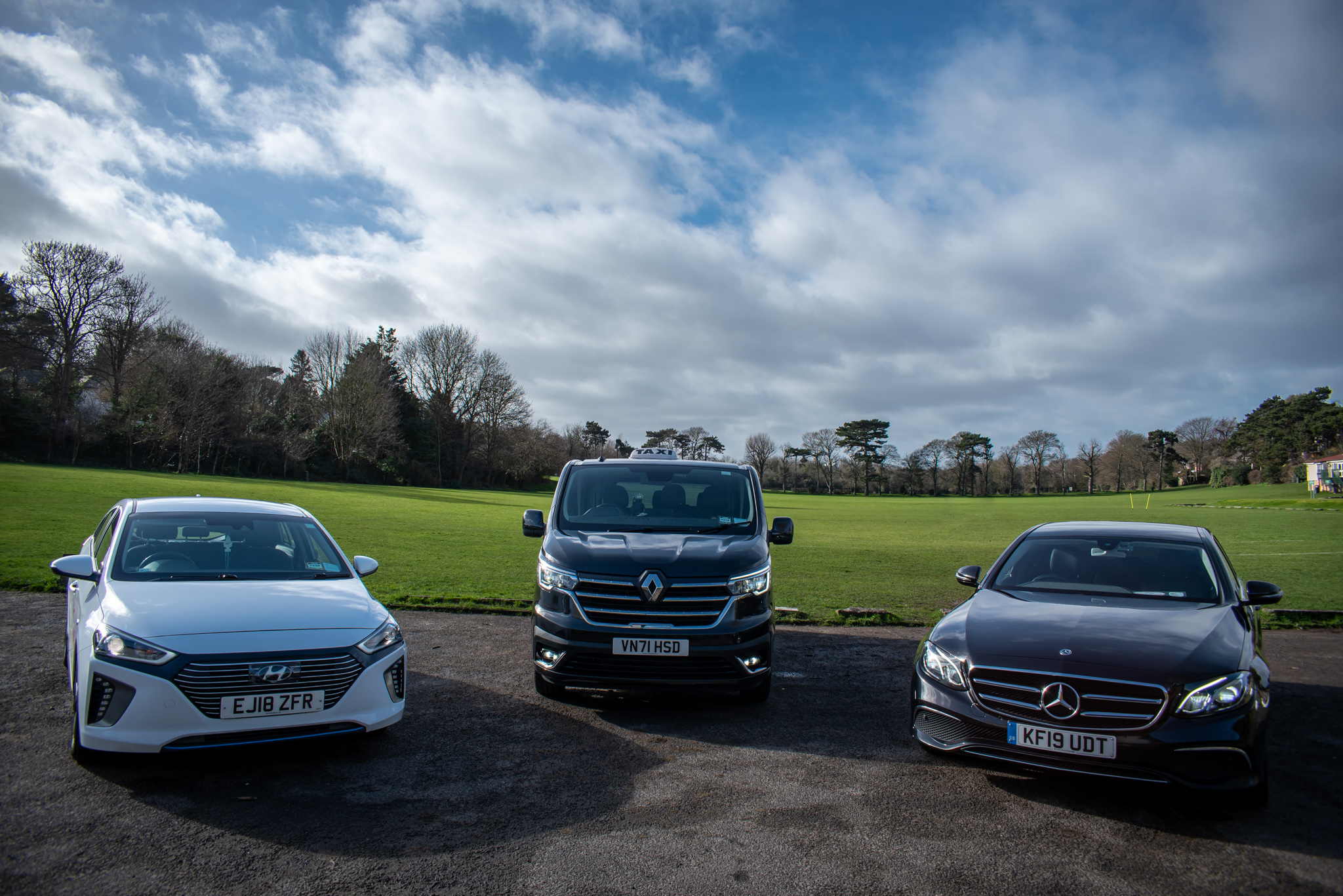 All Night Cars began to serve the general public as well as account customers in 1972. We were one of the first companies to put 2 way radios in the cars which saved the drivers using the old red phone boxes. Technology in the office has moved on since the old days of pen & paper with small booking slips and jobs being given out over the radio.
In 2002 the management team at All Night Cars invested in a computerised booking and dispatch system this technology has enabled the company to expand to become one of the largest private hire companies in the Kent area.
Today with over 120 staff, all our drivers are licensed and fully CRB check by Dartford Councils licensing department. Over 90% of our drivers have NVQ Level 2 BTEC qualifications in disability & customer care.
All Night Cars is the largest private hire operator in Dartford with 150+ vehicles available to serve you. All our vehicles are licensed by Dartford Borough Council or PCO. All our company vehicles are regularly serviced and maintained to a high standard by Cab Care Center LTD. Executive Vehicle
If you're looking for an executive service then look no further. All Night Cars executive service provides the highest standard of service. Our attention to detail and the quality of our vehicles is designed to ensure your satisfacation at a very competetive price.
Cars available: Mercedes E Class, BMW 5.
Passengers x4 (x3 in comfort)
Suitcases x2
Hand Luggage x3 Saloon Car
A family sized Saloon car, comfortably carring up to 4 passengers with luggage.
Cars available: Skoda Octavia hatchback, Skoda Superb, Ford Mondeo, Vauxhall Vectra, VW Passat
Passengers x4
Suitcases x2
Hand Luggage x3 People Carrier
The People Carrier (Multi Purpose Vehicle) can carry up to 5 passengers with luggage or 6 passengers without luggage -Ideal for school runs, nights out large luggage airport transfers.
Cars available: Ford Galaxy, VW Sharan,WV Turan, Vauxhall Zafira,
Passengers x6
Suitcases x3
Hand Luggage x4 Estate Vehicle
The Estate can carry up to 4 passengers with luggage. Ideal for school runs, nights out large luggage airport transfers.
Cars available: Skoda Octavia Estate, Skoda Superb Estate, Ford Mondeo Estate, Toyota Auris Estate
Passengers x4
Suitcases x3
Hand Luggage x4 Hackney Carriage Vehicles / Private hire
The Hackney Carriage Vehicles can carry up to 6 passengers with luggage or 5 passengers with suitcases hand luggage, all vehicles in this fleet are wheelchair accessible. All Night Cars fares apply for this type of vehicle only when you pre-book your journey with us. All our private hire have a ALL NIGHT CARS signs on doors
Cars available in this fleet; Peugeot E7, Fiat Doblo, Peugeot Partner, Citroen Dispatch.
Passengers x6
Suitcases x5
Hand Luggage x5 8 Seater MiniBus
Our 8 seater mini buses can comfortably carry up to 8 passengers and 10 large suitcases plus hand luggage. This vehicle is ideal for large group nights out, golf trips, airport transfers, holidays sight seeing tours, in fact for every type of journey All Night Cars can provide a suitable vehicle.
Cars available in this fleet; Mercedes Vito , Volkswagen Transporter Shuttle, Vouxhall Vivaro
Passengers x8
Suitcases x10
Hand Luggage x8